I was aching to blog about this since December 18th, when our system quietly and gently slipped into public visibility. Marked as Beta (thanks, Google for making this a legitimate way how to go live) it comfortably made it through Christmas shopping season into 2009.
Now when the site has been announced and mentioned few times in the media, I guess it's OK to mention it here too.
What is "it" ? A new, fresh eCommerce site selling music. A lots of really good music. Without any DRM or any other nonsense, as plain good high quality (mostly 320 kps) MP3's. The selection is actually very good - starting from several hundred thousands in December to several few million songs when full catalog is loaded. More great music being added every week.
The design of the site is pretty, modern, leveraging lot of jQuery and flash magic. In the backend powered by the probably most powerful eCommerce platform - ATG eCommerce Suite.
We go back long time with ATG. Starting in 2001 when we (we means Montage at that time) decided to bid solution based on ATG for two major RFP's in federal government and won them both. During following years, we have digged deeper into very rich and powerful platform and built more functionality and added few more customers. This project was our first full eCommerce implementation based on ATG 2007.1. But definitely not the last one - it looks like despite the economy maladies, demand for eCommerce and specially ATG based eCommerce solution is surprisingly large and interesting amount of work is coming our way ...
I am tremendously proud of what our team was able to deliver. It took lots of dedication and sweat: we had pretty aggressive deadline (full store was implemented in under two months) and complexities of the environment. To make me even more proud is that the system is running in production environment architected and developed by our team. It is not often that developers team has opportunity to be involved into complexities of the large enterprise system deployment and putting to production.
Ah, almost forgot - the URL is http://www.zik.ca/. See for yourself. Right now, only in French (primary target audience is French speaking Canadian population), English coming later.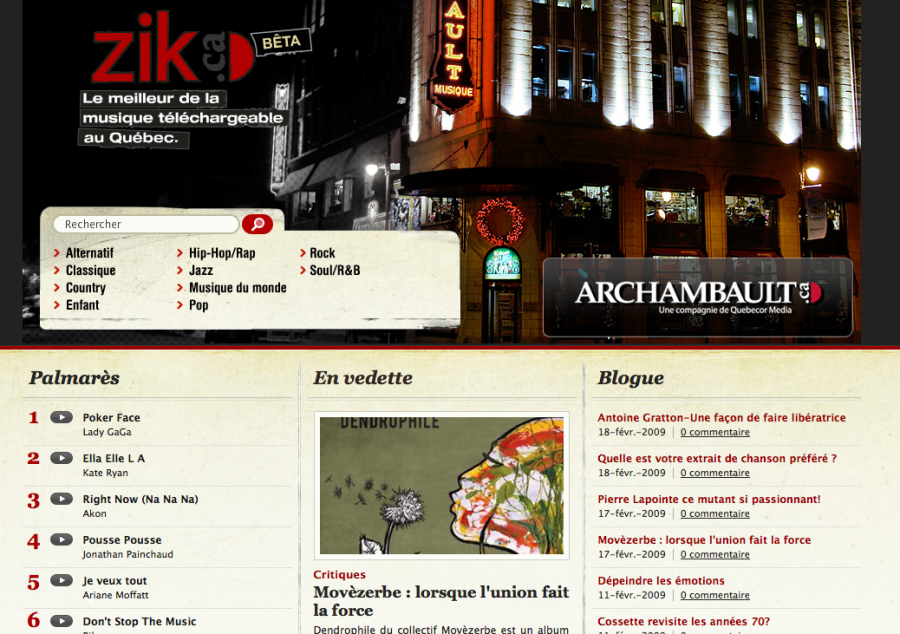 I would like to thank everybody who helped to make this an amazing project experience. We were lucky to build great relationship with both our customer and the end-customer, as well as with our development partners in Montreal working on different stores in Virtual Shopping Mall.
Thanks to ATG for such rich and powerful product suite. It is like great sports car: very powerful, requires skills to master it, but once you get it, you can do amazing things with it.
And last but not least, big thanks to everybody from our delivery team that made this possible. You guys rock.
Btw, if you would like to work with people that can build things like this, and have either ATG experience or at least solid J2EE, Spring, Hibernate and JSP/JSTL skills, send your resume to careers at thinknostic dot com.
We are hiring again :-).
No telecommuters please - you must be able to live and work either in Ottawa or Toronto. Speaking French is not required but is definitely a plus.
Author Miro Adamy
LastMod 2009-02-18
License (c) 2006-2020 Miro Adamy