How to un-stuck unsuccessful OS-X upgrade
Here is the context: in order to upgrade iLife 08 to iLife'09 (which is very nice, btw), I had to install 10.5.6 upgrade. And according Murphy's law, one of the 2 GB DIMM's in my MacBook Pro went bad exactly during the OS-X upgrade process.
It had two rather unpleasant consequences:
some of the patch files got downloaded and saved in corrupted state
The machine did not boot back after restart
The second problem was fixed by replacing the bad DIMM, but the first caused that upgrade to 10.5.6 was impossible: the files were downloaded, verification failed, after restart I was back to square one. There was no obvious way how to "undownload" the files.
The Apple Support representative recommended downloading the update as DMG from Apple Downloads, and run installer. The DMG of 10.5.6 had over 300 MB, while the patch file was barely 190 MB, so I was wondering whether there is better way. As it turned out, it is very easy.
The location of the downloaded files is  /Library/Updates which is normally almost empty: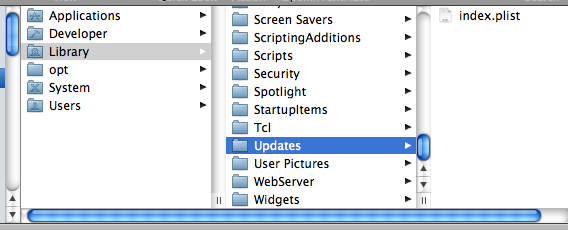 During update process, this is the location where OS-X will keep the downloaded files, as shown here: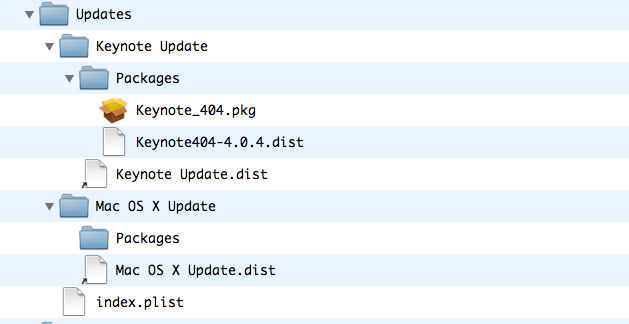 All you need to do is to delete these downloads (keep the plist, of course) and try Software Updates again. The updater will re-download the files and everything will work as expected:

Author Miro Adamy
LastMod 2009-02-07
License (c) 2006-2020 Miro Adamy