iPhone 3G first impressions: Applications
Having used Touch 2.0, I managed not to install everything I found in AppStore. Majority of which is crap anyway - people are still learning how to use the platform properly. Pretty soon though, all those flashlights, tip calculators and similar pointless-ware will be replaced by apps that make sense. I hope.
Just for the reference: here is my iTunes snapshot as of today: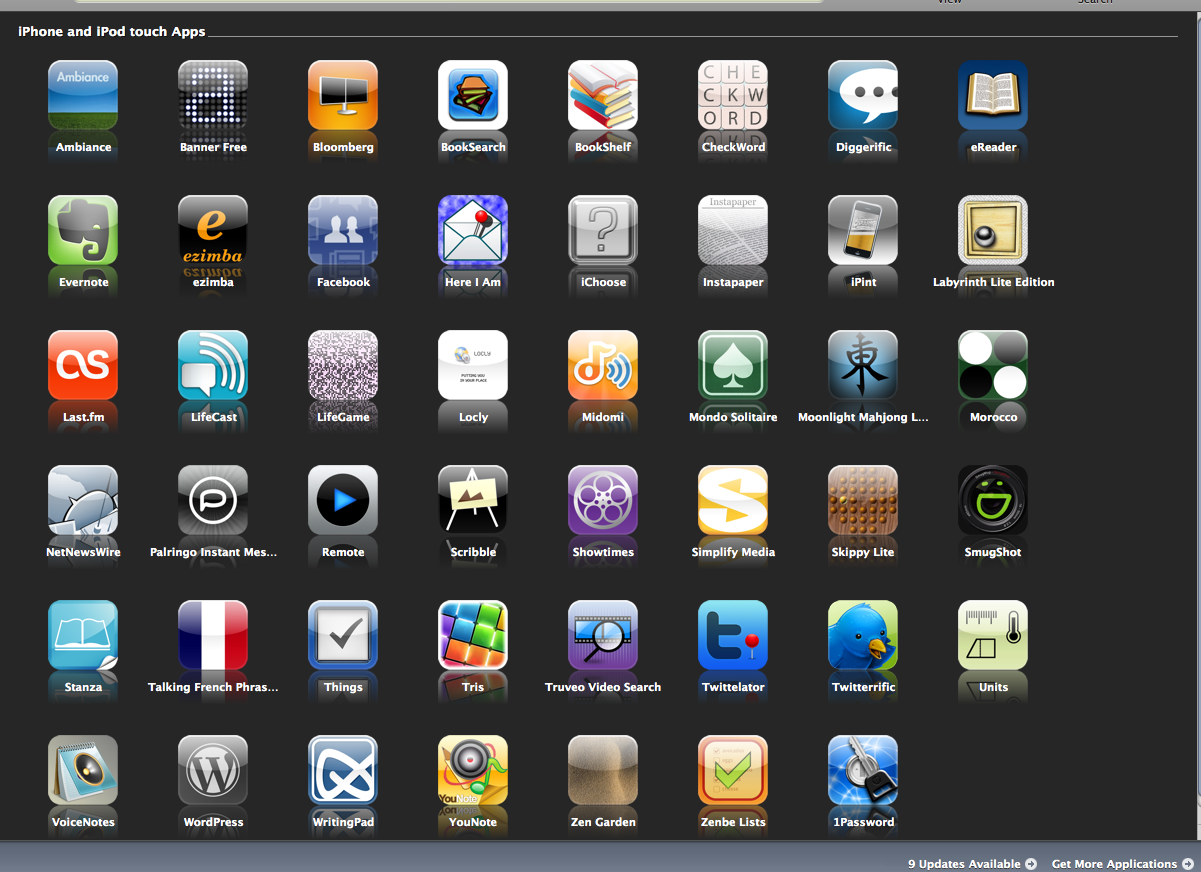 Some applications are pure time killers (when waiting in line and there is signal to read news online) but some are actually very useful. Few comments to those I actually use are below - actually, first three of the apps are below - I will get back to few more in subsequent posts:
Facebook
This is Facebook as it should be. It actually made me come back to the Facebook. iPhone makes perfect device companion for social network sites: you can update your status in the moment when you actually doing something interesting and see your friends updates at any time, not just while sitting at the computer. You can take photos and upload them right away. And when you are bored or waiting, you can browse messages or pictures of the people you know. This is a good one - try it out: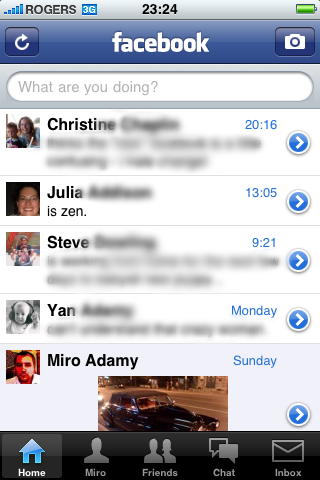 Units

Main reason I am mentioning it is that this was first app I bought while testing the AppStore purchase system ( the required $0.99 which is less than one half of Grande in Starbucks does not really create any entry barrier ;-)). I wish I had it with me when I was down in the USA last moth. My car does not have second circle for speed with the medevial units they still use I had to keep multiplying by 1.6 to make sure I am within speed limit ...
Right now, there are just too many unit conversions, but this one does everything I need so I guess I am done with them all. Unless of course there will be an app written by somebody I know (hi Pero ...).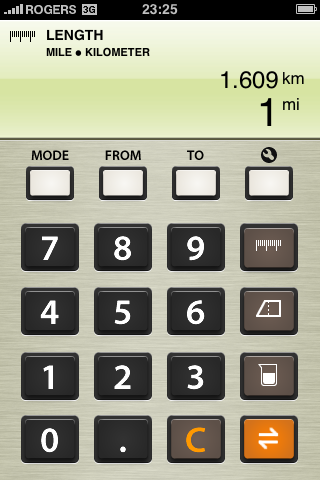 Remote

Work of art. Simple, elegant, functional. Allows to pair the iPhone / iPod touch with one or more iTunes libraries on your Macs and use the device as remote control. No line of sight is required - but WiFi must be on. Good for practical jokes by changing somebody's music :-)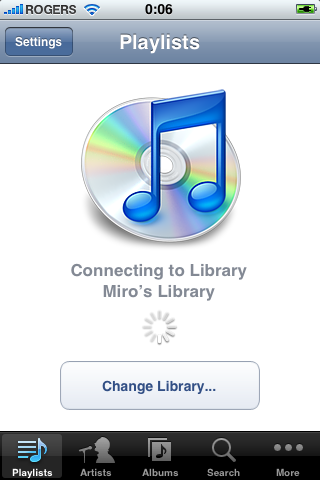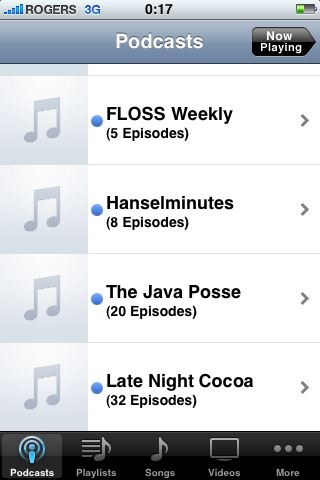 Author Miro Adamy
LastMod 2008-08-21
License (c) 2006-2020 Miro Adamy