Test of the Wordpress and Smugshot applications for iPhone
Does it work ?
We'll see - blogging from the train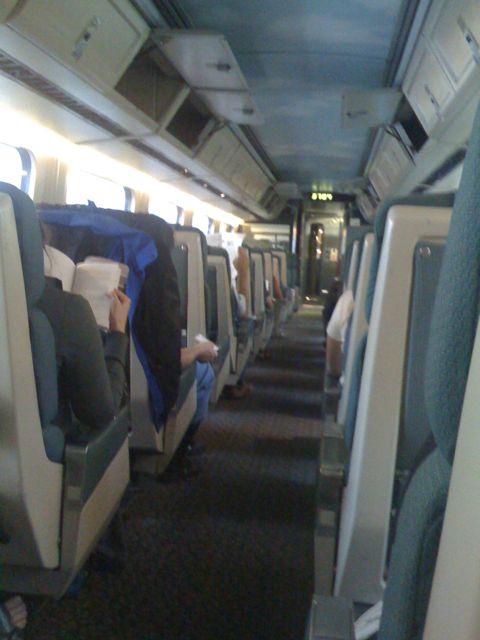 All the above - including the picture was created and posted on iPhone, using the Wordpress Application (thanks to Peter K. to make me aware of it). I have not used it much, but the first impressions are certainly positive: it works and allows to compose reasonable blog entry, including images on the go. As long as you are fast typist on the miniature keyboard - which I am not, so I will still prefer for longer text the great comfort of Macbook Pro keyboard (probably the best keyboard I have ever used so far). But it can be handy for short posts so I am going to keep it. Price - zero Alexes ((C) Macbreak weekly) == $0. Free. Not Libre, not opensource - thanks anyway ...
If you want just to post images and have SmugMug account, there is another free app that I have been using quite a lot. Mostly because there is no way how I can use my 6GB allocated data transfer montly limit ;-)
The application is named SmugShot and allows to take picture and upload it to dedicated gallery on SmugMug. I have been taking lots of pictures and posting them into my Smugshot Gallery - which is (unlike most of other pictures) publicly viewable. See for yourself - the images are nothing breathtaking, but if you have not seen SmugMug, look at it - IMHO it is very worth of the price.
Author Miro Adamy
LastMod 2008-08-12
License (c) 2006-2020 Miro Adamy