Example of useless error message
This is what I got trying to track my recent purchase from Apple Store ...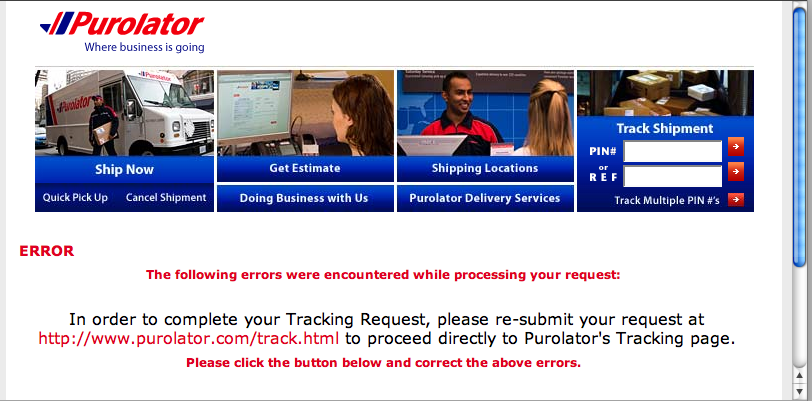 That may not be the most useless error message ever seen on Web but it comes pretty close ... One would expect a bit more professional treatment from such big company ...
Why does a company that puts so much emphasis on user experience and perception (like Apple) pick business partners (such as this one - or one certain Canadian wireless provider company running the GSM network) that suck so much that it ruins this perception ? Are the other companies even worse ? Hard to imagine ...
Author Miro Adamy
LastMod 2008-08-10
License (c) 2006-2020 Miro Adamy